National Puppy Day Contest
National Puppy Day is March 23. It's a holiday to celebrate the little pup in your life and encourage adoptions around the world. Happiness is a warm, sweet and soft puppy. There's something magical about puppies and we just can't get enough.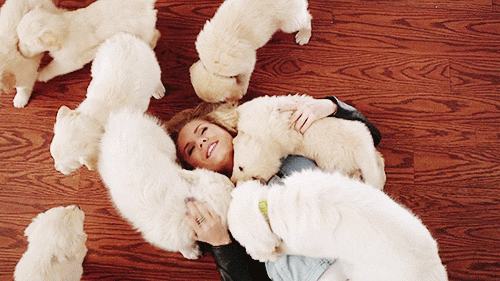 http://giphy.com/gifs/dog-puppy-puppies-wnQCTCJivWuXu
Are you crazy about a puppy in your life? Was it love at first sight (lick)? Share a photo of your furry baby for a chance to win the ultimate puppy starter kit, including everything you need to help your pup stay comfy and happy.
To enter, post a photo using #NationalPuppyDay and share on our Facebook wall or tag @originalterritory on Instagram.
For photo inspiration (or to get your puppy fix), check out these adorable pics from National Puppy Day on Instagram.
Looking for fun ways to celebrate your pup? You can find ideas and more info at National Puppy Day.
READ MORE:
National Puppy Day Contest
March 24, 2016