Rainy Day Activities for your Dog
Raining cats and dogs? We know that you and your pup are tired of being stuck indoors after a long winter, and it is almost time to get back out there! But in the meantime, here are a few activities to beat those rainy day blues:
Climb up and down the stairs
Even though you're stuck indoors, you can still get your steps in. Challenge yourself and your pup to do a couple of laps up and down the stairs. It's a great way to tire out your dog and it helps your furry friend use different muscles that he or she normally wouldn't on a routine walk or run. You can also try playing a short game of fetch with your canvas dog toy in your hallway. If that's not an option, try looking into a local indoor dog park for your dog to get out and stretch his legs.
Netflix & Chill?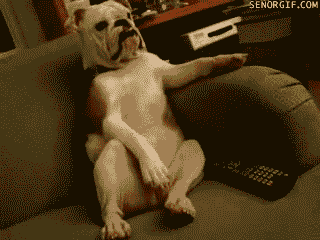 http://giphy.com/gifs/tyEj6eMv4YAgg
A weekend movie marathon? Count us in. After you both get tired from running around your not-so-spacious apartment, take out your dog's favorite Modern fleece blanket and get ready for an afternoon of lounging on the couch.
Spring cleaning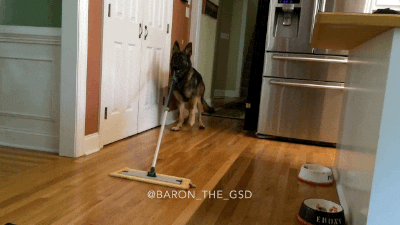 http://giphy.com/gifs/dog-lol-zDcunau9D2Fvq
There's no better time than a wet, rainy day to cross off some chores from your to-do list, including washing your dog's bed and blanket. To keep your dog happy and healthy, you'll want to make sure to wash your pup's bedding once a month, at the very least. This is also an easy way to eliminate extra germs from your home, especially with allergy season upon us.
Groom your dog
While you're in spring-cleaning mode, give your furry friend some extra love! Give your dog a warm soak, trim those nails and brush or comb your pup's coat. Whatever grooming treatment you decide to pamper your dog with, be sure to make it a positive experience. Praise him or her throughout and reward your pup with a favorite treat.
Start planning your next outdoor adventure
Where are you and your dog planning to go once those May flowers start to bloom? The dog park? The beach? Cross-country road trip? Tell us below.
READ MORE:
Travel destinations with your dog
Rainy Day Activities for your Dog
April 27, 2016